Exercise Room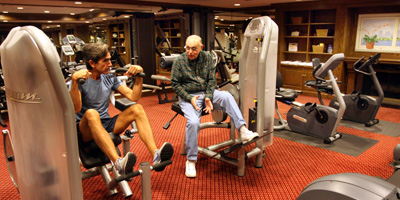 Whether you're fulfilling a New Year's Resolution, training for a half-marathon or just trying to keep in shape, Three Village's exercise room has the capacity to meet your needs.
The Three Village exercise room is located in Building I on the south end of the lower level. Because improper use of the exercise room equipment can cause injury, please familiarize yourself with any devices you plan on using.
Please call the Management Office at (440) 461-1483 if you have any questions pertaining to the operation of the equipment.