Three Village Security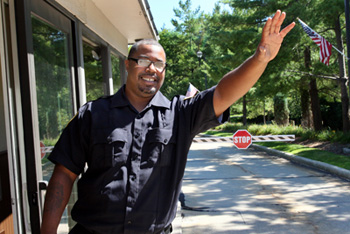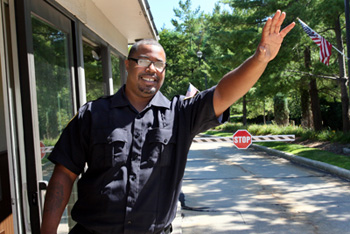 We understand that security is one of the primary concerns for our residents: thus, we have made it one of our top priorities. Three Village Condominiums prides itself on being one of the safest, most secure communities in the Cleveland area.
Building Security
Three Village provides security from 6 p.m. – 7 a.m. seven days a week, including holidays. The guards inspect the buildings and outer perimeters. Two-way radios enable these guards, the gatehouse and the garage attendants to communicate at all times.
Garage Attendant
A garage attendant is on duty from 7 a.m. – 11 p.m. seven days a week including holidays. He is available to assist residents with various tasks, but one of his primary duties is being in communication with the Gatehouse and Security to ensure your safety.
Gatehouse
The Gatehouse staff is on duty 24 hours a day seven days a week including holidays. The Gatehouse is in communication with on-site security and the garage attendant at all times.
Security System
A state-of-the-art security and smoke/heat detection system is installed in each suite.